Accelerate your business growth with quick and easy access to your foreign currency income.
Manage multiple currencies from one online account without the hassle of opening overseas bank accounts.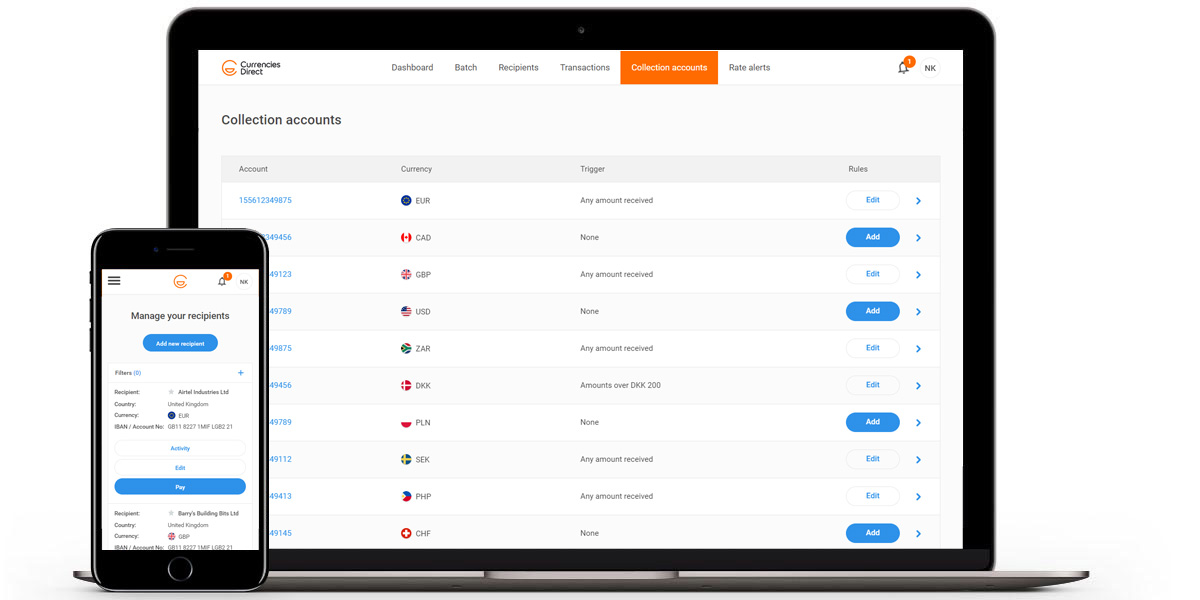 Repatriate funds in seconds
Email and SMS credit notifications
Statements available online and as a download
Automatic fund withdrawal
Collect funds in GBP, EUR, USD, CAD and JPY
*Our bank providers do not monitor the funds we place on safeguarding accounts or how we operate these accounts. It is our responsibility to segregate funds.