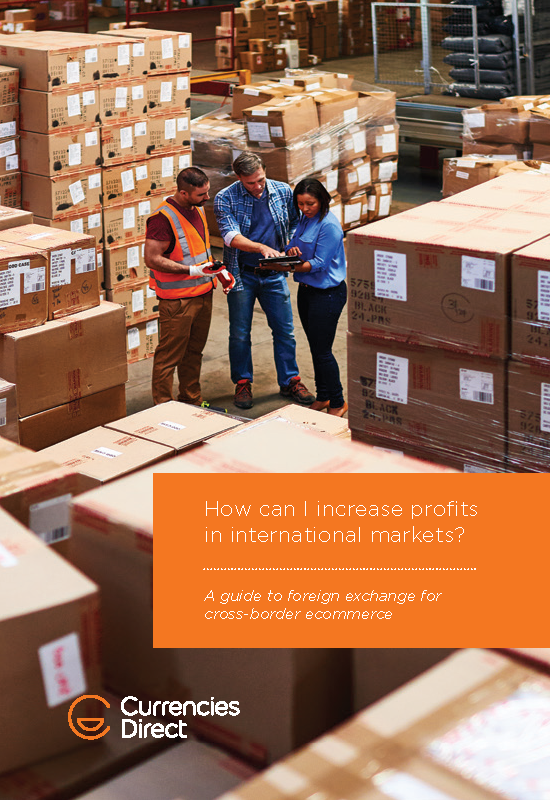 Ebook
How can I increase profits in international markets?
This ebook examines the way that currency markets directly affect the sales and profits of cross-border online sellers. Use our practical advice to make the most of overseas business opportunities.
View
Whitepaper
2018 Currency Forecast
With a detailed view of market expectations and risk factors over the next 12 months, you can begin to make more informed decisions about your own foreign exchange requirements.
View
Ebook
How do I keep cash flow consistent?
This ebook will guide you through the benefits of protecting your business against currency risk as well as some practical guidance on how to adopt an effective hedging strategy that's tailored to your business.
View
Ebook
Local Currency Payments
This guide examines the benefits of paying international suppliers in their local currency, offering practical advice for managig currency exposure and creating more overseas opportunities.
View