Our online platform gives you an instant overview of your foreign currency cash flows.
So you have a full and accurate picture when making important business decisions.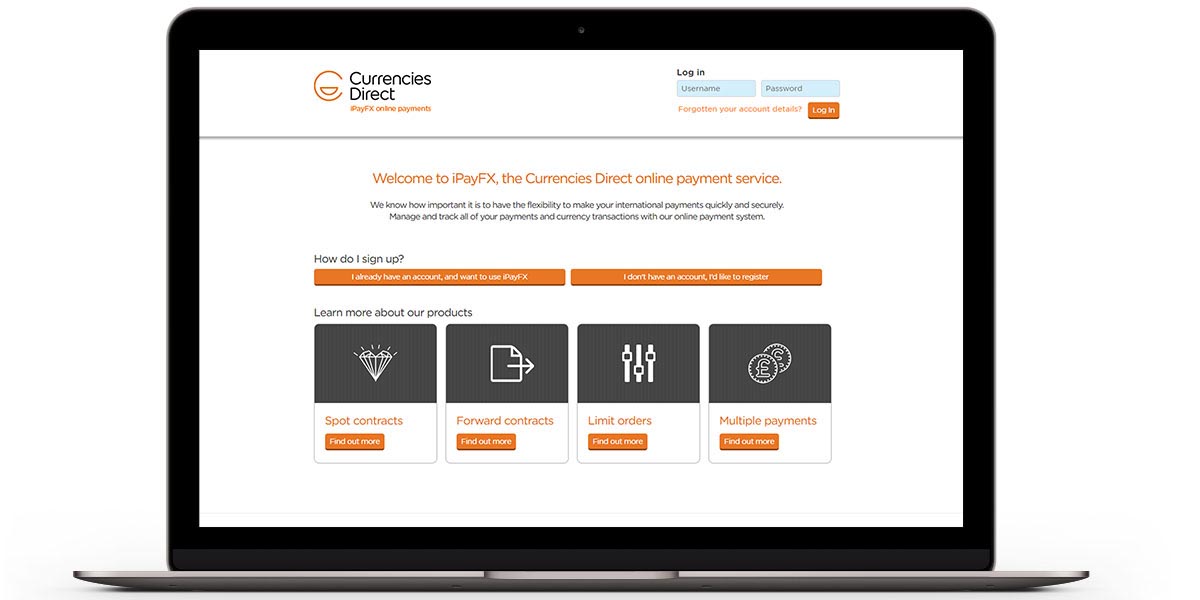 Send payments
Buy currency
Draw down funds on Forward Contracts
Real-time visibility of funds
24/7 online access
Our online service is backed by our dedicated industry experts. We're here to help you increase the efficiency of your payments, reduce the risk of doing business internationally and provide you with the most up to date market insights.