Monthly Wrap: Preparing for your first Christmas in a new country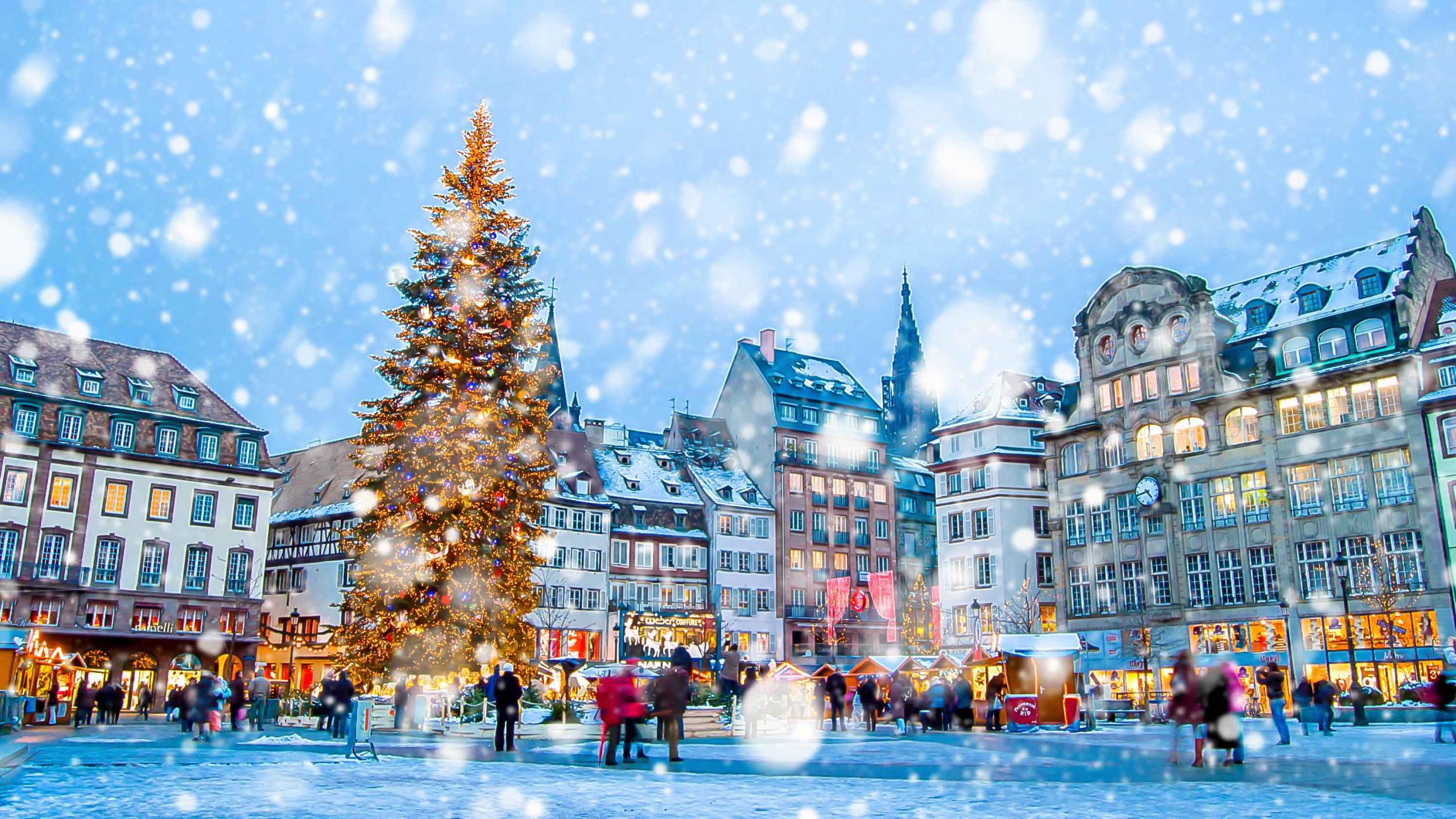 Your first Christmas away from your home country can be a unique and wonderful thing. You'll get to explore all new traditions and ways of celebrating, but it can also be very isolating and a strong culture shock.
We've assembled the best tips to prepare for your first Christmas abroad, so you can prep for the festive season and make sure you come out unscathed. Or less stressed, at least.
Research local traditions
The best step you can take in preparing for the holidays in a new country is to research as much as you can. Scope out what the locals do, what they eat, how they celebrate. The world is full of unique traditions, which you can take part in first hand.
Like anything you do as an expat, respecting the local culture is very important. It's a good idea to take the steps to familiarise yourself with how where you're living or staying celebrates the holidays and do your best to engage with it if you can.
Putting the work in will also allow you to work out the logistical side of things – are businesses closed, how is public transport affected, and so forth. It'll alleviate any stress of being caught unprepared in the face of shop closures or transport interruptions.
Find communal events
You could use social media to see if anyone needs a plus one, for example. Finding people to attend communal events with, preferably folks who are open to guiding you through any traditions you may be unfamiliar with, makes the holidays substantially less isolating.
Attending a new event to you can be very daunting, as can seeking out someone to go with who'll show you the ropes. However, many social media sites have the ability for you to easily seek out people willing to take a newbie along. There are even dedicated apps for the purpose, which can offer an extra level of protection.
There are also many ways to meet fellow expats, who may be in a similar situation to you. Solidarity with other people during the holiday season is a wonderful way to make them less lonely.
Schedule something online
Another way to make it through your first Christmas abroad alone could be to schedule something online with friends or family.
By doing this, you can keep a tangible connection back home while you're away and remain part of celebrations you're more familiar with. A simple video chat can go along way to alleviate the loneliness of living abroad and retain a sense of belonging with your family and friends, despite the geographical difference.
It also offers an extra level of excitement for the holidays! By planning a chat or an online activity, you can use it as a means to keep in touch with far off family and friends in the run up to the holidays.
Make your home feel like home
When you're celebrating such a familiar holiday in an unfamiliar way, a great way to anchor yourself is to keep where you're staying like your home.
Decorate it in a similar manner if you can – maybe you have a specific decoration unique to your family, or you can customise where you're staying to resemble your home country's celebrations more closely if they're different to where you are.
It'll let you explore other traditions, with new people if you wish, but keep a little spot for you to be reminded of home and be anchored.
Embrace it!
Another way to prepare for your first Christmas abroad is to do your best to dive into the local culture. Of course, culture shock is a huge barrier to overcome for any expat and can be daunting, but throwing yourself headfirst into an entirely new way of celebrating can be very exciting.
At the very least, it'll get you more familiar with the place you now call home, and can keep your mind occupied and maybe spark ideas and stories for your friends and family back home.
Peace of mind
Ultimately, on top of any other steps you take you'll want peace of mind. Using a currency broker is a great way to manage your finances, so you can prep for festivities, send gifts back home or even surprise friends and loved ones with tickets to see you.
Currencies Direct offer competitive exchange rates alongside financial management tools such as limit orders and forward contracts, which can take the stress of paying over the odds for currency transfers.
Get in touch with one of our friendly currency experts to learn more about how you could save time and money on your currency transfers.
Select a topic: