Monthly Wrap: EUR – Euro mixed as traders weigh up rate rises and recession risks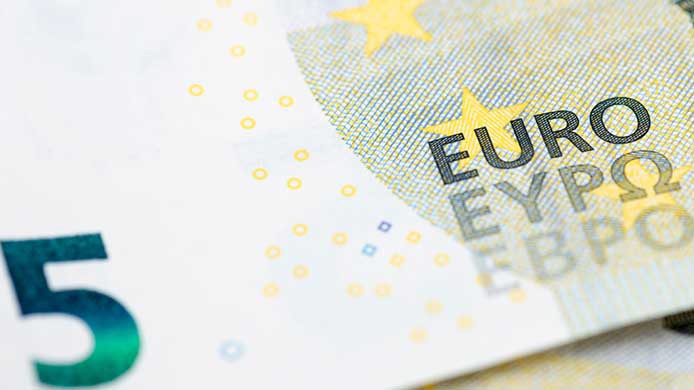 Key takeaways:
Recession and Russia-Ukraine worries weigh on EUR
Mixed ECB expectations cause turbulence
EUR monthly lows: £0.85, $0.97, AU$1.52, NZ$1.66, C$1.33
EUR monthly highs: £0.88, $1.04, AU$1.56, NZ$1.73, C$1.38
The euro faced some mixed trade over the past month as EUR investors wrestled with recession fears and expectations of more interest rate rises from the European Central Bank (ECB).
In the last week of October, the single currency rose ahead of the ECB meeting as markets anticipated a 75bps interest rate rise. However, hints that the bank may slow its pace of policy tightening saw the euro slump.
Higher-than-expected Eurozone inflation the following week failed to lift EUR, with investors instead worried that surging prices would push the Eurozone into a recession. This was further exacerbated by a larger-than-forecast contraction in the bloc's manufacturing activity.
Some volatility followed. Hawkish comments from ECB officials boosted the common currency, but warnings of downside risks in the bank's Economic Bulletin slashed EUR's gains.
At the same time, the euro benefitted from its negative correlation to the US dollar, which suffered a sharp sell-off. This prevented any significant losses for EUR.
The single currency then wobbled sideways from mid-November. Stronger-than-expected Eurozone economic data provided EUR with some support. However, Russia-Ukraine worries weighed on the euro after a missile exploded in Polish territory, killing two.
Looking forward, the key event ahead of Christmas will likely be the European Central Bank's interest rate decision in mid-December. Markets currently expect a half-point hike. A larger rise could boost EUR, while hints that they may further slow their tightening cycle could dent the currency.
Before then, a number of data releases could impact the euro. If inflation shows signs of stabilising, or if economic data points to a further slowdown in the Eurozone, recession fears and reduced rate hike bets could hurt EUR.
Meanwhile, news about Russia's invasion of Ukraine may continue to weigh on the euro and add to volatility. Any escalation in the conflict could trouble EUR investors.
Select a topic: