Monthly Wrap: EUR – Euro zigzags higher as ECB scrambles to raise interest rates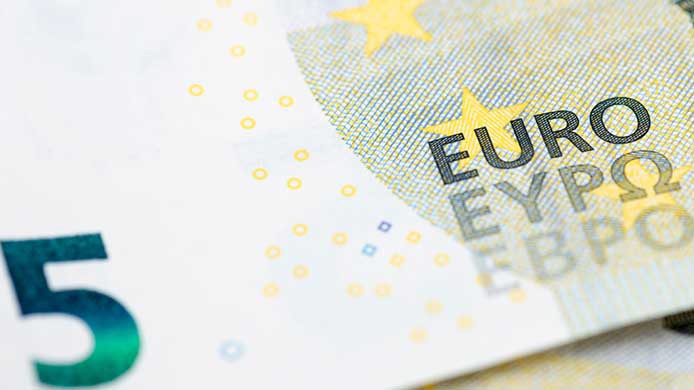 Key takeaways:
ECB raises interest rates by 75 bps, signals more hikes to come
Escalating Russia-Ukraine tensions severely cap EUR's upside
EUR monthly lows: £0.85, $0.95, AU$1.45, NZ$1.62, C$1.29
EUR monthly highs: £0.91, $1.01, AU$1.49, NZ$1.71, C$1.33
The euro found some success in early September, despite Russian-backed energy giant Gazprom announcing an indefinite halt on gas supplies to Europe via the Nord Stream pipeline.
The upside came courtesy of stronger-than-expected Eurozone GDP figures and a subsequent jumbo rate rise from the European Central Bank (ECB). However, the ECB accompanied its 75-bp hike with a warning about a possible Eurozone recession, causing some volatility.
Although Ukraine's remarkably successful counteroffensive against Russia cheered EUR investors, growing fears of a looming recession in Germany dented the single currency. ECB Vice President Luis de Guindos came to the euro's rescue with some hawkish comments, prompting a renewed upside in EUR.
Fears of an escalation in the Russia-Ukraine conflict then saw the euro weaken through the third week of September. Vladimir Putin announced a partial military mobilisation and threatened nuclear retaliation as four Russian-occupied Ukrainian territories announced referenda on joining the Russian Federation.
Although worries about rising tensions between Russia and the west maintained pressure on EUR, it was able to firm through the last week of the month. ECB President Christine Lagarde signalled that further aggressive interest rate rises were likely, and many of her colleagues made similarly hawkish remarks. As a result, ECB rate rise bets helped the single currency march higher overall.
Looking forward, the ECB's October interest rate decision will likely be the focus for investors over the next four weeks. Policymakers will convene towards the end of the month, with markets currently forecasting another 75-bp hike. Such a move could boost the euro.
However, the ECB has said it will be data-driven, and there's plenty of data due out ahead of the meeting. If inflation prints below forecast, or if economic conditions in the Eurozone continue to worsen, the single currency could weaken.
Meanwhile developments in the Russia-Ukraine crisis will undoubtedly continue to affect EUR. With tensions continuing to rise, along with the likelihood of an escalation, the euro could face significant headwinds.
Select a topic: