US dollar rallies following upward revision to US GDP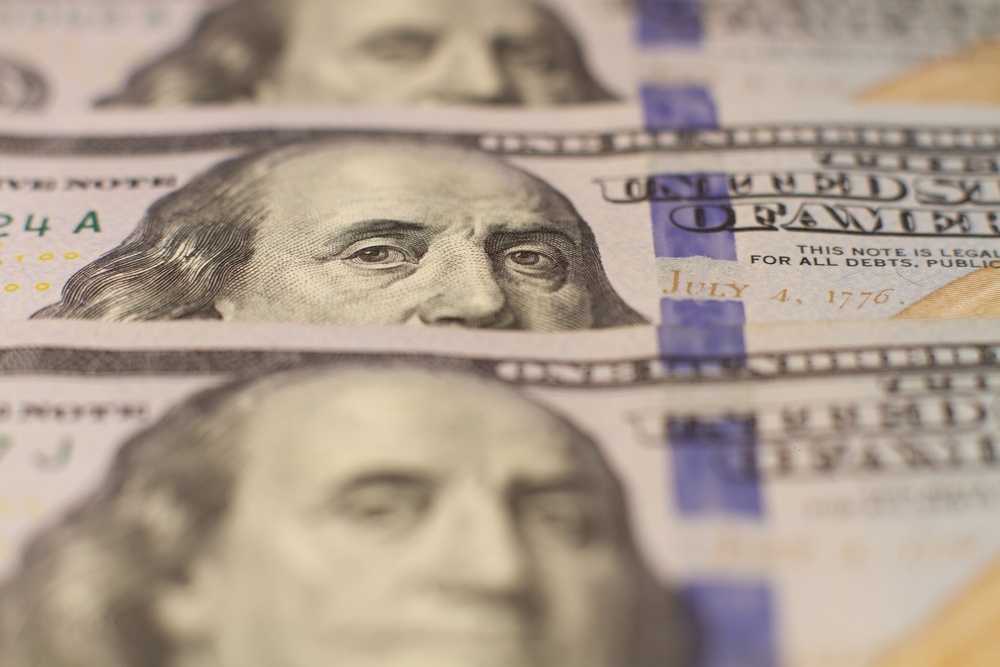 The US dollar struck higher on Thursday following the release of some stronger-than-expected US growth figures.
Meanwhile, the pound opens today's session on the back foot, with GBP/EUR subdued at €1.1843 and GBP/USD retreating to $1.1783. GBP/CAD has dipped to C$1.5259, while GBP/AUD and GBP/NZD are muted at AU$1.6951 and NZ$1.9013, respectively.
Looking ahead, will a hawkish speech by Federal Reserve Chair Jerome Powell help to underpin the US dollar today?
What's been happening?
The US dollar initially weakened yesterday, as the announcement of a massive new fiscal stimulus package from China buoyed market risk appetite.
However the 'greenback' was able to find its footing again with the opening of the US trading session after an upward revision to US GDP in the second quarter. The US economy is now seen to have shrunk by 0.6% in Q2, beating the previous estimate for a 0.8% contraction.
This rebound in the US dollar squashed attempts by the euro to rally on Thursday due to the negative correlation between the pairing.
This initial uptick in EUR exchange rates was driven by some positive German data, most notably the country's own GDP figures which were also revised higher and saw Germany narrowly miss stagnating in the second quarter.
At the same time, the pound was left mostly rangebound yesterday amid ongoing concerns over the UK's economic outlook.
What's coming up?
Centre stage today will be Federal Reserve Chair Jerome Powell's speech at the Fed's annual Jackson Hole symposium.
USD investors will be looking to Powell to shed more light on the Fed's policy plans. If Powell indicates the US central bank may maintain the current pace of interest rate hikes the US dollar is likely to rally.
Ahead of the speech we could see USD exchange rates influenced by the latest core PCE price index. A fall in the Fed's preferred indicator for inflation could weigh on the US dollar as it may reinforce expectations that US inflation may have peaked.
In the UK the announcement of the new energy price cap could weigh on GBP sentiment today after Ofgem raised the new cap to £3,549.
Meanwhile, in the absence of any notable EUR data releases the direction of the euro may be dictated by European energy developments, with the growing risk of a gas shortage this winter likely to limit the single currency's upside potential.
Select a topic: