Weekly market analysis: Pound dragged down as UK economic woes grow, US dollar plunges as US inflation cools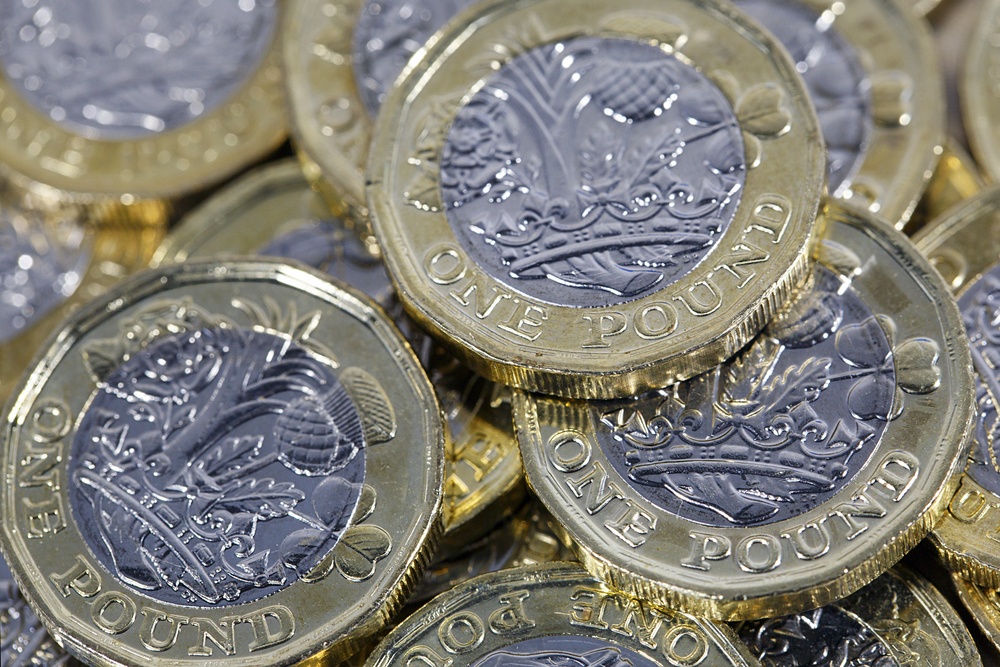 The pound continued to fall last week as forecasts of soaring energy bills and a contraction in UK GDP worried GBP investors.

Meanwhile, the US dollar slumped as American inflation cooled significantly, though USD was able to regain ground thanks to some hawkish comments from the Federal Reserve.

The pound starts this week rather mixed. GBP/EUR has edged up slightly to around €1.18, while GBP/USD has slipped below US$1.21.

Looking ahead, this week brings some significant data events – one of the most impactful will be the UK's latest inflation rate. Will rising inflation prompt markets to bet on further Bank of England (BoE) rate rises?

Pound declines as energy bills expected to soar

The pound found some support at the very start of last week's trade as investors seemed hopeful that the recession forecast from the Bank of England was a worst-case scenario, as it didn't take into account further government support.

However, this optimism quickly faded. On Tuesday, Cornwall Insight – a leading energy industry consultancy – forecast that UK energy bills would exceed £4,200 per year in January.

This exacerbated fears about the UK's worsening cost-of-living crisis, with the country facing the twin economic threats of surging inflation and slowing growth.

Speculation about how the government would tackle the issue caused some fluctuations in GBP. Ministers, including Boris Johnson, met with energy companies to discuss plans to protect consumers. Yet the meeting concluded with no new policy announcements, and Sterling continued to soften.

On Friday, the UK's GDP for June showed a smaller-than-expected contraction of 0.6% (versus a 1.3% contraction). Despite beating forecasts, the data simply added to worries about the country's economic outlook.

The pound was rudderless as this week began amid a lack of data. GBP investors seemed to be waiting for Tuesday's labour market report. Strong employment figures may support Sterling, but if wages continue to lag behind inflation then GBP could stumble.

Wednesday's inflation rate reading is another high-impact event. If price pressures continue to rise, it could boost BoE rate hike bets and thereby give the pound a lift. However, recession fears could severely cap gains.

Euro undermined by gas supply fears

The euro started last week on the defensive as a lack of Eurozone data left the single currency vulnerable to worries about the European gas crisis.

However, a pullback in the US dollar eventually helped to lift the euro, thanks to EUR's negative correlation with USD. Continued USD weakness supported EUR throughout the week, helping it rise against its weaker peers.

The euro did face headwinds, however, which kept a tight lid on any gains. Gas supply concerns continued to hang over EUR, while a report on the cost of the Russia-Ukraine war to the German economy also hurt the currency.

Despite a larger-than-expected rise in Eurozone industrial production on Friday, the euro weakened. A recovery in the US dollar dragged EUR lower.

Turning to the week ahead, Germany's ZEW economic sentiment index, due out on Tuesday, could further dampen EUR's appeal. Economists expect the indicator to remain near a ten-year low.

Data later in the week, such as the final inflation rate reading and second estimate for GDP growth, could impact the euro if they differ from preliminary results. Otherwise, EUR may trade primarily on energy supply news and USD movement.

US dollar slumps as American inflation cools

A rise in risk appetite early in the week weighed on the safe-haven US dollar. Recent positive data from China and the US – the world's two largest economies – cheered markets, thereby sapping USD's strength.

The 'greenback' then plunged on Wednesday amid signs that American inflation may have peaked. Headline inflation eased from 9.1% to 8.5% year on year, while the month-on-month inflation reading was flat.

The following day, US producer prices unexpectedly fell 0.5% month over month in July. These signs of cooling inflation cheered global markets and dampened Fed rate rise bets – both of which weighed on USD.

The US dollar managed to stage a modest recovery at the end of the week, however. Fed officials were quick to reiterate their commitment to bringing down inflation, which helped limit losses.

In addition, a larger-than-expected improvement in US consumer sentiment helped boost the 'greenback'.

So far this week the US dollar is on the rise as a slowdown in China's economic recovery triggers some risk-off trade.

Looking ahead, USD investors may be focused on the Fed. The Federal Open Market Committee (FOMC) meeting minutes could cause some movement, particularly if they hint at further steep rate rises.

Meanwhile, markets will be carefully studying speeches from Fed officials to see if last week's cooldown in inflation will cause them to reevaluate their positions.

Australian dollar hits multi-month highs amid risk-positive trade

The Australian dollar started the week on a strong note, with an upbeat market mood supporting the risk-sensitive 'Aussie'. Recent strong data from China also gave AUD a boost, as the 'Aussie' often trades as a proxy for the Chinese economy.

A slight souring of the market mood saw AUD shed its gains on Tuesday. In addition, Australian consumer confidence unexpectedly fell to a two-year low, dragging on the 'Aussie' Dollar.

However, the market mood turned around after the US inflation rate reading. With inflation cooling and reduced Fed rate rise bets, global investors rediscovered their appetite for risk. AUD surged higher through the second part of the week, hitting multi-month highs against many of its peers.

This week, the 'Aussie' has slipped from recent highs as poorer-than-expected Chinese data weighs on the currency.

The Reserve Bank of Australia (RBA) meeting minutes could prompt some movement overnight. Later in the week, Australia's labour market data for July may support AUD, if the results are positive, as is expected.
Select a topic: