US dollar firms as Fed signals tapering to begin soon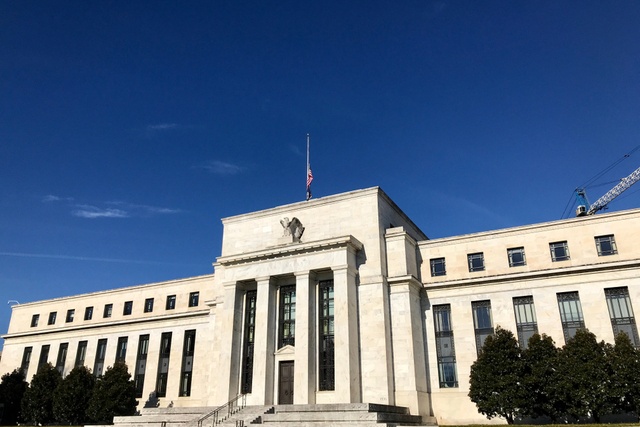 The US dollar rallied on Wednesday, as the Federal Reserve struck a hawkish tone following its September policy meeting.
Meanwhile, trade in the pound is mixed so far this morning, with GBP/EUR flat at €1.1644 and GBP/USD buoyed at $1.3652. GBP/CAD has retreated to CA$1.7352, while GBP/AUD and GBP/NZD are muted at AU$1.8805 and NZ$1.9446 respectively.
In the spotlight today we have the Bank of England's (BoE) latest interest rate decision. Will a cautious outlook from the bank undermine Sterling?
What's been happening?
The US dollar struck higher during yesterday's session as the Federal Reserve concluded its latest policy meeting, by signalling it will soon start tapering its asset purchases.
In his accompanying speech, Fed Chair Jerome Powell also indicated that the US central bank could wrap up its tapering programme by mid-2022, a little sooner than USD investors had previously expected.
The euro, meanwhile, was able to trend higher through Wednesday's European trading session, bolstered by a surprise improvement in Eurozone consumer sentiment this month. Although these gains were later trimmed following the upswing in the US dollar.
At the same time, the pound initially stumbled yesterday, after Joe Biden made it clear in talks with Boris Johnson that a US-UK trade deal was not a priority for his administration.
Sterling's fortunes would later improve towards the end of the session, as GBP investors altered their positions ahead of today's BoE rate decision.
What's coming up?
Top of the agenda today will be the Bank of England's own interest rate decision.
No policy changes are expected from the BoE this month, leaving the focus on the bank's forward guidance. This could send the pound lower if the UK's current economic woes result in a more cautious outlook from the BoE.
Also influencing GBP exchange rates today will be the publication of the UK's latest PMIs, which could also pressure Sterling, if activity in the UK's private sector continued to slow this month.
In contrast the publication of the Eurozone's own PMI figures may reflect positively on the euro, amidst forecasts they will report robust growth in the bloc this month.
Finally, the release of last week's initial jobless claims in the US could provide some support for the US dollar this afternoon, if new claims fell.
Select a topic: