Monthly Wrap: Looking for a new job? These are countries with some of the highest average salaries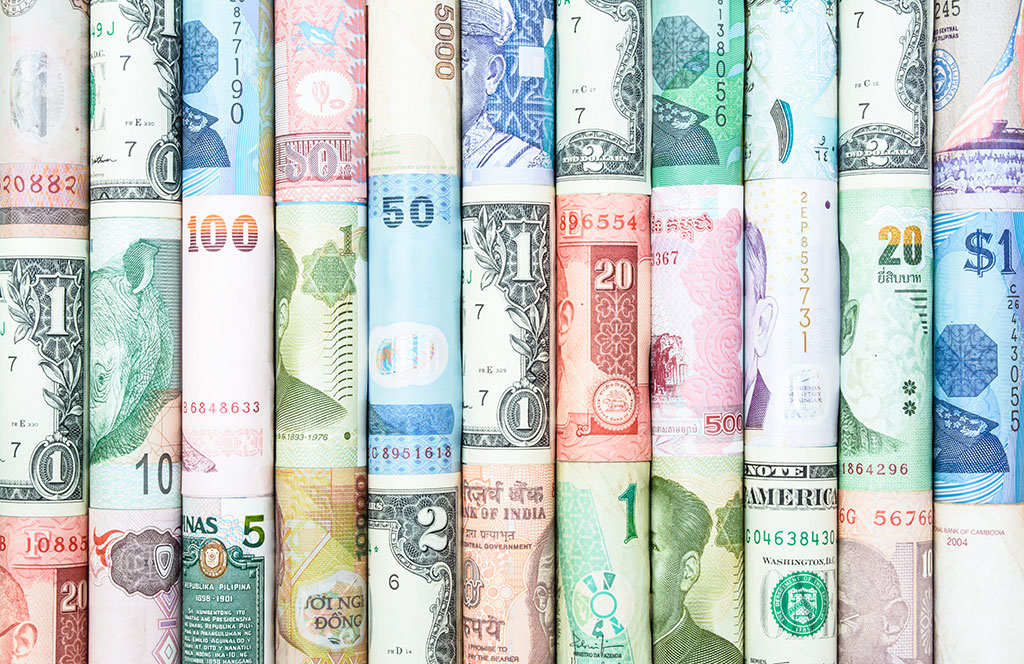 Analysts and forecasters the world over predict that the coronavirus pandemic will revolutionise the way we work. Indeed, businesses are already gearing up to go carbon neutral because of the climate crisis and employers and employees are adapting to remote working.
Experts and employers alike expect these trends to become permanent features of our working lifestyle in the future. For example, the management consultancy agency, McKinsey & Company, said that the pandemic has effectively broken the "cultural and technological barriers that prevented remote work in the past".
Because of these tectonic shifts in how and where we work, more people are planning to work abroad because of the freedom and flexibility granted by the aptly named 'digital nomad' revolution. So, many workers seeking to work abroad will now wonder what are some the countries with the highest salaries.
Let's find out.
 
Belgium, for a Flexi-Time Work-Life Balance
According to the website, PayLab, the average salary ranges from €2,139 minimum to €6,121 maximum, significantly higher than many of its neighbouring countries, including the Netherlands. Belgian statistics website, StatBel, notes that in 2018 full-time employees in the private sector earned a gross average salary of 3,627 per month – considerably higher than many of the Mediterranean countries, such as the expat favourite, Spain.
Another major benefit of working for a Belgium-based company is that they often offer flexi-time working hours. Unlike some other countries in Europe, the work-to-life ratio can be better managed, leaving more time for leisure or simply a way of fitting work around your lifestyle.
 
Canada, a Fast-Growing Nation Offering High Earnings
Canada is fast becoming the go-to place for those seeking to work abroad. After all, there is no language barrier and there's an excellent work-life balance. HSBC Expat Explorer ranked it 9th for disposable income and third for disposable income when all the survey's criteria is included. Meanwhile, PayLab ranked it in the top 20 highest salaried nation.
The average salary for those working in Canada is between CA$2,800 to CA$8,617, with those working in administration earning around CA$4,063 and those in the economic of accountancy industry earing CA$5,397 on average.
 
Denmark, the Happiest Nation on Earth?
Denmark – often celebrated as the happiest nation on Earth – is one of the most popular destinations for 'digital nomads' and for the budding entrepreneur. On average, you can earn around 40,600 DKK, with salaries ranging from 10,300 DKK – lowest – and 181,000 DKK in the higher regions.
If you're thinking of working in Denmark, it is worth looking at the shortage occupation list, or the Positive List. Sales, marketing, public relations, as well as IT and administration along with other specialised professions such as teachers and journalists are in high demand.
So, if you have any of these skills, you can be sure to earn a high salary in Denmark. However, unlike Canada, the Danes prefer it if you learn Danish, but English is widely spoken throughout the nation.
 
Spain, the Expat's Favourite and Growing 'Digital Nomad' Hub
An expat's favourite for good reasons, Spain offers an excellent non-lucrative visa which allows foreigners to stay in Spain for at least a year – with an ability to renew once the time is up. One of the gems of the Mediterranean, the low-cost living with a stunning range of beaches, and mountains, independent workers and 'digital nomads' are sure to be eyeing this beautiful and relaxed country.
In terms of salary-per-month, Spain averages around €2,710m including housing, transport and other benefits, meaning that it ranks fairly low compared to other European countries.
But with so many likely to flock to sunny nations post-Covid, the nation's economy is likely to recover. As a result, we could see a surge both in demand and in competitive salaries knocking up in the coming months and years.
 
With the outlook for the global economy being largely uncertain, one thing is for sure – that our working lives are about to face a radical transformation. By assessing the many nations with the highest salary, anyone thinking of moving aboard can make an informed decision to both increase their income and live in a place that suits their needs and dreams.
Select a topic: