Monthly Wrap: Eat Like a Local in Singapore, Spain or Switzerland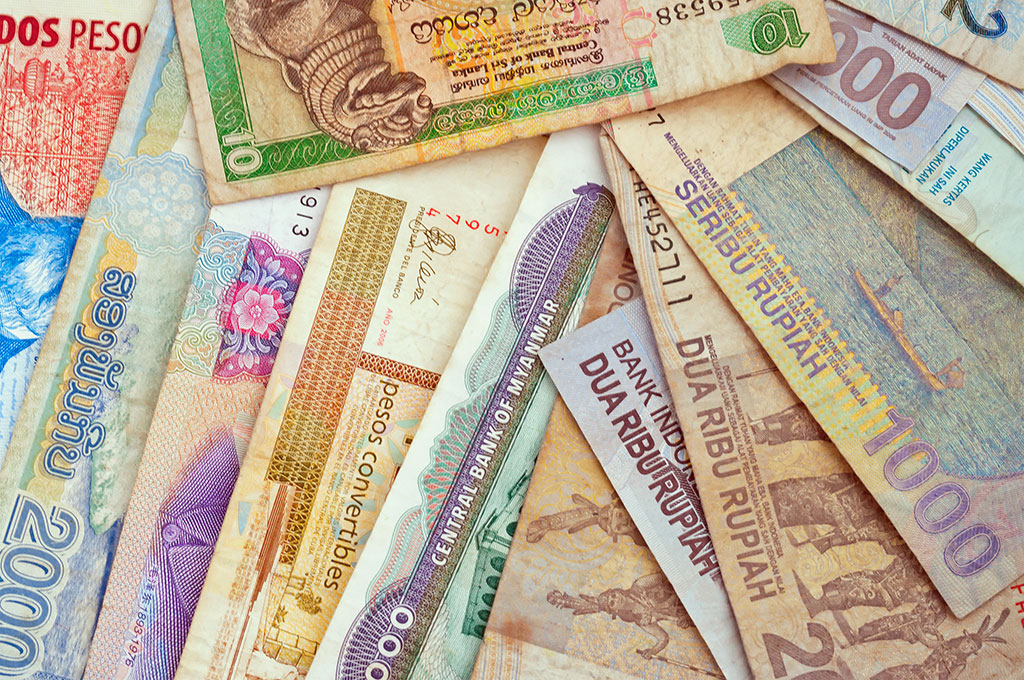 It's a widely-held belief that human connections are best forged over a shared meal. In many cultures, family mealtimes are an important ritual and budding friendships or romances are often christened with a coffee or meal out.
It's no wonder, then, that different global cultures are tied together with national dishes and dietary traditions. Sweden has fika; Spain has pintxos and tapas, and Britain has afternoon tea. In this article, we'll dive into the unique food cultures of Singapore, Spain and Switzerland – three of the ten best countries for expats according to Condé Nast Traveller.
 
Tips for New Expats
Getting to know the dietary traditions of your new home country is a great place to start if you're looking to settle in and make friends. When do the locals go out to eat? What kind of offerings are on the menu? Once you're on good terms with your neighbours or you've made some local friends, a potluck dinner is a great way to share dishes and ideas, giving you the opportunity to ask for the recipes of food you've enjoyed, as well as sharing your own national cuisine.
Keeping an open mind when it comes to what and when you eat can also lead to the discovery of hidden gems. Follow the crowd to the nearest pintxo bar and you might find a lively music scene; in a bid to try a local wine, you may be encouraged to take part in a vineyard tour. Different flavour palettes and ingredients are all part of the experience, so don't be afraid to dive in – you may just find your new favourite meal.
 
Singapore
Originating in the 1800s, when Singapore's early migrant population sold quick, affordable meals on street pavements, in town squares and parks, Hawker culture has now become a recognised and valued part of the nation's identity. A step up from mere street food, today's Hawker culture promotes communal eating in designated centres, which serve as community dining rooms.
Hawker centres welcome a diversity of people, from different backgrounds and cultures. They enable citizens and visitors alike to pass some time in friendly company, encouraging diners to interact and converse. Culinary offerings can include Chinese, Malay and Indian-inspired meals, with recipes and techniques often handed down between family members and apprentices: sizzling satay sticks, spicy crab, and fragrant curries are all on the menu.
After a 'teh tarik' ('pulled' tea) or coffee with condensed milk, masala spices and ginger, diners can also engage in recreational activities, including chess and busking. Hawker centres are primarily social spaces and are often frequented by families and groups of friends, making them a great place to meet people if you're new to the area.
 
Spain
Spain is well known for its Mediterranean diet – widely considered to be a contributing factor to Spaniards' general longevity. A balance of olive oils, cereals, fruit and vegetables helps to improve the immune response, while increased omega 3, polyphenols and vitamin D help to prevent diabetes and heart disease.
 
Like Singaporean Hawker culture, Mediterranean dining prioritises social exchange and communication. Traditionalists focus upon 'the craftsmanship of traditional receptacles', as well as the careful safeguarding of cooking techniques, festive recipes and seasonal harvest practise.
Because of historical trading practises, Spain's food heritage has been enriched with influences from Italy, Greece and Southern France. Spanish-Mediterranean food is dominated by olives and olive oil; tomatoes, onions, cucumbers, and a variety of greens and lettuces. Vegetables are baked, roasted, sautéed grilled, puréed, and served fresh in salads; animal products are sparse, although goat and sheep's cheese are used to fortify vegetable dishes. Seafood is also in plentiful supply.
With delicious food and health benefits too, it's no wonder Spain is a number-one location amongst British expats.
 
Switzerland
Unlike Spain, Switzerland boasts an array of heavy, but delicious, national foods. Cheese makes frequent appearances in regional specialities, including Appenzeller cheese tart and Älplermagronen (macaroni with cheese, potatoes and onion).
Taking influences from German, French and North Italian cuisines, Switzerland's most popular dishes are comprised of simple ingredients prepared to a high standard. Historically a country of farmers, potatoes are a staple – and are given a chance to shine in the country's famous R?sti. Meat is also central to the Swiss diet, prepared traditionally in sausage form – although Bern specialities include tongue, knuckle and pig's ears.
Those following a vegetarian or vegan diet can also enjoy some of the country's traditional fare, including Mehlsuppe (soup made with onions, wine and toasted flour), roasted chestnuts and Bürli bread or full-sized pretzels. Bread is produced in a variety of forms throughout Switzerland, while pastries and biscuits make beautiful festive treats. The Culinary Heritage of Switzerland boasts one hundred and seventy-two different varieties of cake, bread and biscuit believed to have originated with Swiss bakers, ranging from simple dinner buns to ornate plaited loaves and filled tarts.
 
There's nothing like a flavoursome, hot meal to make you feel at home and in the three countries listed, there are plenty to choose from. From Singaporean 'pulled tea' to Spanish salads and Swiss raclette, treasured national dishes are fast being supplemented with an expanding menu of cross-cultural dishes to suit every taste and diet, so that even if the traditional fare doesn't suit your palette, there'll surely be something else that does.
Whatever you're eating, by engaging with local restaurants, groceries and neighbours in the course of your culinary voyage, you're sure to reap the benefits of community spirit: after all, food and socialisation are intertwined. Go forth and dine like a local – and before long, you'll feel right at home.
 
Select a topic: