Monthly Wrap: European property locations with the best return on investment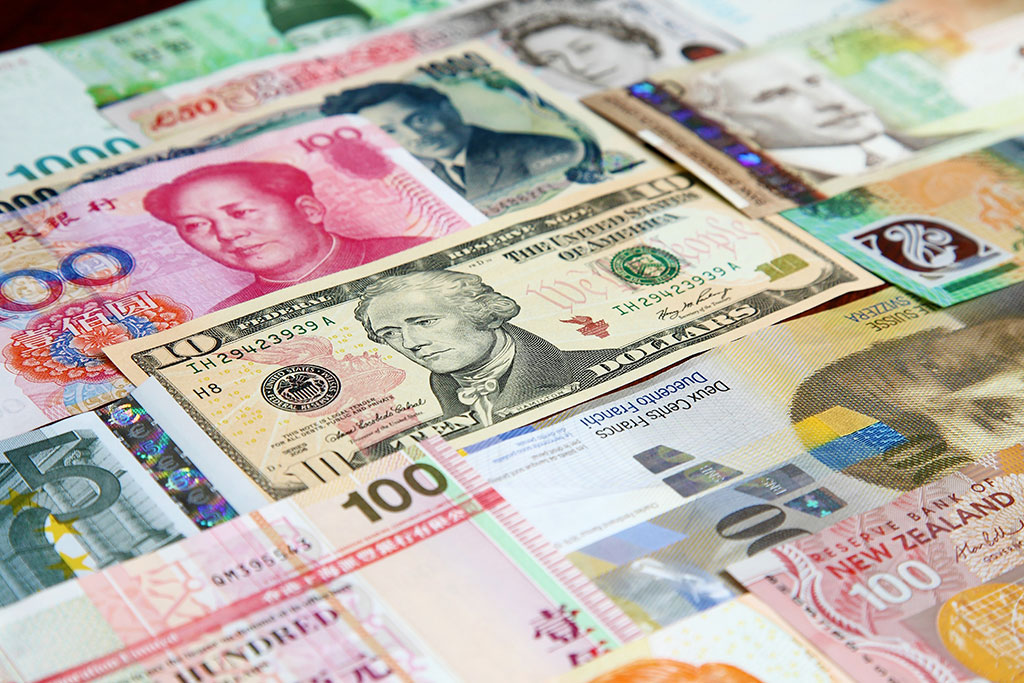 Now that the Eurozone economy is cautiously reopening and some travel restrictions are being lifted, many potential property investors are monitoring Europe's housing market. So what's happening exactly?
The Eurozone's largest economy, Germany, has seen a surge in house prices in the last year. 2020 saw the average price of apartments rise by 10.8% in the second quarter, and these are expected to soar later in 2021.
Overall, demand remains strong, thanks to the European Central Bank's (ECB) low interest rate – 0% – and rocketing urbanisation throughout much of Europe.  
But where else in Europe could you make a good return on your property investment? In this article, we'll explore some of your best options for 2021 and beyond.
 
Portugal: Comporta and Guarda are fast becoming property buy gold
There are many benefits of buying property in Portugal. But one of the most popular reasons is the 10-year non-habitual resident (NHR) tax programme. In a nutshell, the NHR is a decade-long tax regime for foreigners that does not require an investment. Aimed primarily at entrepreneurs, pensioners, or high net worth individuals, any income from Portuguese employment or income is taxed at a flat rate of 20 per cent.
Because of these benefits, house prices are expected to head steadily higher in Portugal, not least because it is an expat favourite. The Golden Visa – or the Residence Permit Program – is also a major selling point for non-EU property purchases, meaning they can make an excellent return for their investment in Portuguese property.
The website Golden Visa explains: 'An investment of €500,000 (or €350,000 reduced option) in real estate in Portugal will gain a residency permit for a family including dependent children. The golden visa can be renewed every two years providing the applicant spends two weeks in the country every two years.'
In villages like Comporta, which is just 90-minutes south of the capital city of Lisbon, homes can cost from around €500,000 to €10 million, while house rentals can be between €600 to €3,750. A beautiful village, Comporta boasts 60 kilometres of perfect beachfront, and is just a stone's throw from one of Europe's most vibrant cities.
However, if you're looking for a bargain and an excellent investment at the same time, look no further than Guarda for the lowest prices and the highest price rises. Near the Serra da Estrela mountain range and built around a medieval castle, it is the highest city in Portugal. Latest data shows that average prices are around €770 per square metre. Three times cheaper than Porto and six times less than the capital, Lisbon.
 
Croatia: property prices rise in one of Europe's most promising nations
Now it's time for something a little different. Croatia is often neglected from lists such as these, but with the nation fast becoming an expat favourite, no list is complete without mention of Zagreb, Croatia's thriving capital city.
Zagreb is expected to see considerable growth in its property market in the coming years, and post-Covid-19 will provide it with a further boost. 2018, for instance, saw a surge in the cities property prices at an impressive 20% increase, compared to 8.5% across the rest of the country.
Sadly, property increases in Croatia came to a crashing halt in 2020 due to the Covid-19 pandemic and earthquakes, although they are expected to recover quickly. Already, property prices have risen by 7.7% and are expected to continue increase according to Croatia's national statistical office (DZS).
So it's well worth keeping an eye on Croatia, which could provide a rare opportunity to make an excellent return on your property investment.
 
Spain: the expat's perennial favourite goes from strength to strength
Spain has always been a favourite among Britons, and this is unlikely to change in 2021. International buyers make up 15 per cent of Spain's property market and out of 1.3 million Britons, 300,000 live in Spain. Buyers are now taking advantage of Spain's rising property prices and excellent rental returns.
But why is Spain so popular?
First, Spain's high quality of life and pro-investment lifestyle remains as strong as ever and growth is expected to continue post-Covid-19. Second, with the 'digital nomad' trend of people moving abroad to work remotely, the new and more globalised world will see property prices soar, particularly in well-connected cities like Barcelona.
Joanna Papis, Head of New Developments in Spain, also explains why property is becoming so popular in Spain, describing the various motivations for prospective buyers: '[They are] are looking for secure neighbourhoods with plenty of high-class services. The type of product is changing as the expectations of clients becomes higher: they want home automation systems, porterage, a gym, a spa and a heated pool, all of which is now becoming the 'norm' in new projects. Energy-efficient and sustainable homes are also very much in demand.'
Although property prices fell in Barcelona by 2.5% during the first quarter of 2020, they are – according to the Spanish real estate website Idealista – expected to reach pre-Covid-19 levels by the end of this year and possibly soar in 2022. It is little wonder, then, why Spain should be one of the most popular choices as investors will likely make an excellent return on any property bought in the gem of the Mediterranean.
 
France: property sales surge in one of Europe's most popular places to live
France is one of the best places to buy property in Europe and promises an excellent return on investment. Property prices continue to grow steadily in Paris, with 2020 seeing an increase in the value of estates. Average prices in the first quarter of 2020 clocked in at around €10,460 per square metre. The French Riviera is also expected to retain its hotspot status among property buyers post-pandemic.  
The sheer amount of properties in France also makes it one of the most dynamic investments. Whether the properties are situated perfectly for skiing, close to airports or in the heart of cultural hubs like Paris, Marseille or Bordeaux, demand is always going to be high.
Matthieu Cany, director of French estate agency network Sextant Properties, dispelled fears about Brexit, too, saying: 'British buyers, whether they are buying for investment or lifestyle purposes, have always represented a large percentage of our international clientele. Despite popular belief, Brexit hasn't stopped British nationals from buying a home in France.'
According to Sextant Properties, sales of property soared by 70% from 2020 to 2021, showing that despite the coronavirus, French property prices are surging. So, if you're planning to make a worthwhile and lucrative investment, France should be at the top of your list.
 
Select a topic: