Countries offering the best incentives for remote working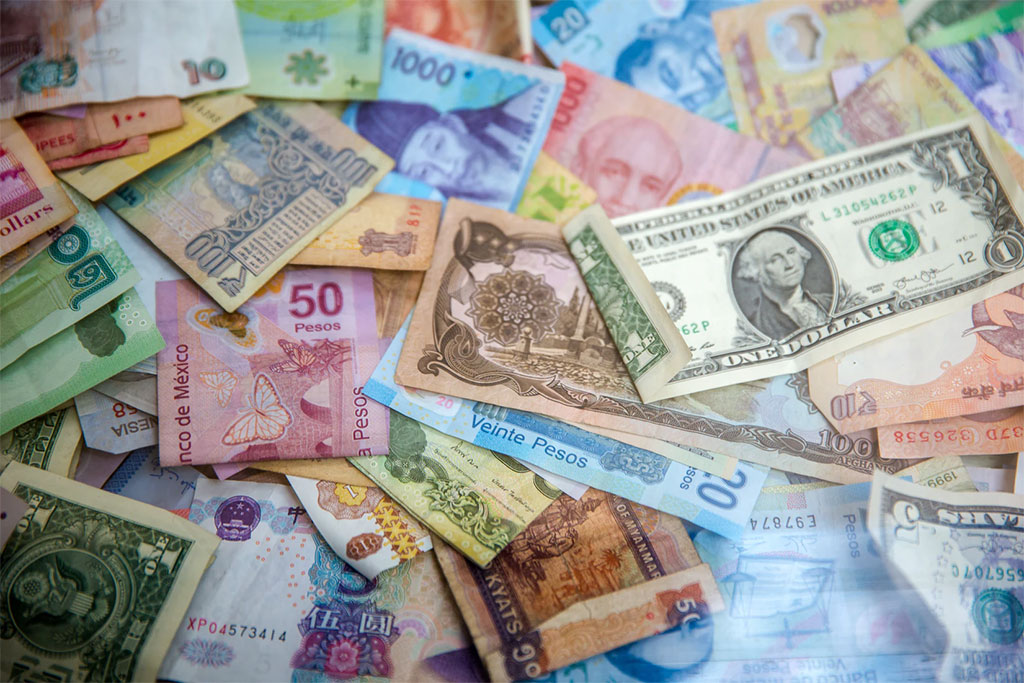 For many of us, the Covid-19 pandemic has revolutionised the way we work. More people are working from home than ever before, and many businesses have had to adapt to the changes in our everyday lives.
A recent survey by Deloitte showed that one-in-four people want to work from home forever and businesses are also considering the pros and cons of a new working life.
As more of us are looking for a better work-life balance and a break from the norm, we've picked some of the countries offering the best incentives for remote working abroad.
 
Join the digital nomads in Estonia
Estonia is fast-becoming one of Europe's hubs of digital technology.
The Baltic country has the second-fastest public Wi-Fi in the world, and 90% of the population are internet-savvy, which bodes well in a world going increasingly digital.
Last year, Estonia launched a new Digital Nomad Visa that allows remote workers to live and legally work in Estonia for up to a year.
The nation's e-Residency website simply demands that the applicant prove that they can do their job remotely and that they're employed by a company – or are self-employed or freelance – outside of Estonia.
The minimum gross income requirement is around €3,500 per month, which is relatively high but joining a country of digital pioneers could lead to invaluable connections.
Alex Wellman, communications lead for Estonian e-Residency, explains:
'We saw a gap in the visa market precisely because nomads have been forced to exist in this legal grey area between 'tourist' and 'worker'. We took the opportunity to solve that problem with a legitimate route for location-independent workers to base here. As a society, we recognize the need for overseas talent to contribute to the development of our business ecosystem, labor market, and overall economy.'
However, the application fee is cheap, at €80 and €100, depending on the length of your stay. All in all, we can expect Estonia to be a leader in the growing digital revolution post-Covid-19.
 
The Zivno visa in the Czech Republic for remote workers
The Czech Republic has always been at the cutting-edge with its visa programmes for long-term foreign workers. The Zivno (Zivnostenske opravneni) visa is specifically targeted at freelance and remote workers who want to live in the Czech Republic for any extended period.
The website Move to Prague describes the Zivno visa:
'Zivno visa is a commonly used term for a long-term visa for the Czech Republic, based on a Trade License (Zivno), also referred to as a Business visa, Freelance visa, Self-employed visa, Zivnostensky visa or (Ew) Z-list visa. All the names refer to a visa based on you working as a freelancer. This type of visa is mainly used by English Teachers, IT specialists or Creatives/Artists.'
Like Estonia, the application is straightforward, requiring just travel and medical insurance, proof of income, and proof of accommodation. The Czech Republic has always prided itself on its welcoming business environment.
However, now that the UK is outside of the EU, you will need to apply for a Blue Card for skilled work or an Employee Card for unskilled work. Both are dual-purpose and allow you the right to both live and work in the Czech Republic for a specified time.
The Covid-19 pandemic has seen a drive in digital transformation and with more and more people willing to work from home, the Czech Republic is sure to benefit from its excellent visa for freelancers and remote workers alike.
 
Germany: Innovators of the remote working lifestyle
Germany's remote working program is like the Czech Republic's and aims to welcome and facilitate remote working, making Germany a top destination for working from home abroad.
While permits aren't being issued during the Covid-19 pandemic, under normal circumstances the visas are offered to entrepreneurs who own businesses, the self-employed, freelancers, and creatives or academics.
The application process is comprehensive and requires over four-weeks to process at the cost of €100.
There are also several companies promoting remote work in Germany, such as the website Remoters, which is also extremely useful for seeking companies that are hiring in Germany.
Once the coronavirus eases off, however, the EU looks set to quickly reopen its economy and establish new working patterns.
Working from home should be easier than ever before, and large, modern economies like Germany are sure to become a favourite amongst remote workers.
 
Extend your stay in Portugal
While the visa you need to work remotely in Portugal hasn't been created to target remote workers, the D7 visa is a great incentive to make the country your remote working home.
The D7 visa is relatively low-cost and an easy application process, you'll just need to show proof of employment and income of at least €600 per month.
At approximately €150, including the visa processing and resident permit fee, the D7 is cheap and allows you to stay in Portugal for a year.
Once you have the residence permit you can renew it every year for up to 5 years, and at that point you can apply for permanent residency.
And you might find yourself staying far longer than you first intended. Cities such as Lisbon are becoming increasingly popular due to its mix of urban vibrancy and golden beaches, and attracting digital nomads and remote workers from around the world.
With a high quality of life and low cost of living, the incentive to work remotely in Portugal could see you extending your stay longer than you originally thought.
 
Before taking the leap into remote working, you'll need to check tax laws and get permission from your employer. But with a remote working pattern becoming increasingly normal, now could be the time to make the most of countries offering incentives for remote workers.
 
 
 
Select a topic: