Do these countries offer the best quality of life in 2021?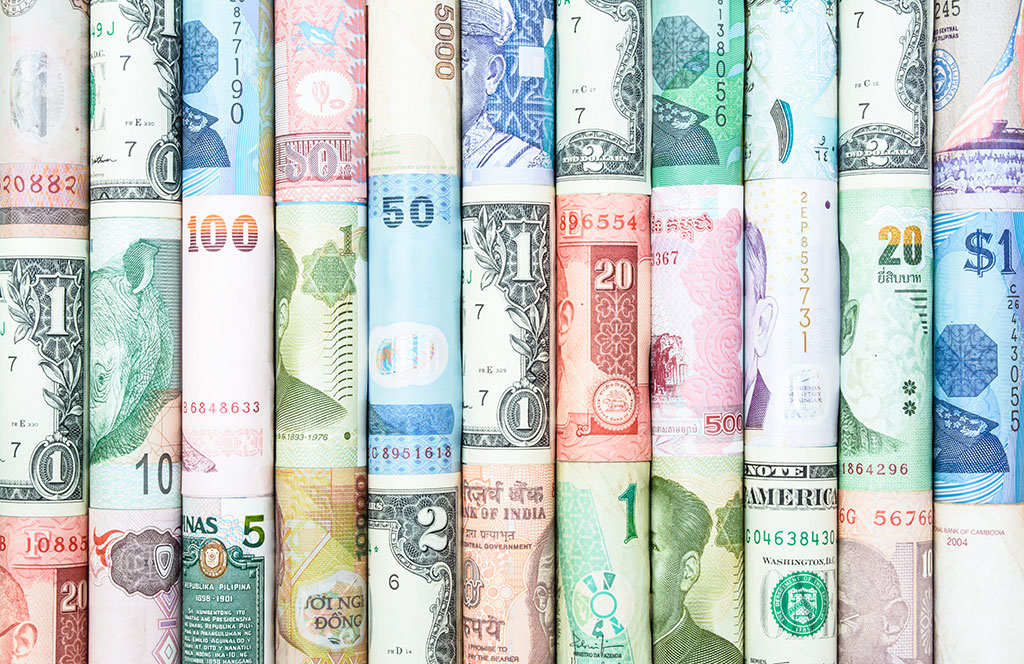 The coronavirus pandemic has perhaps highlighted the importance of our quality of life more now than ever before.
While we might all prioritise and measure quality of life differently, Numbeo, the 'world's largest database of user contributed data about cities and countries worldwide', pulls together reliable research to produce an index revealing the countries with the best quality of life.
Measuring cost of living, housing indicators, healthcare, traffic, crime and pollution, Numbeo has published its indexes on world living conditions for 2021.
Here, we take a look at the list of the top 10 countries with the best quality of life in 2021.
1. Switzerland
After coming third on Numbeo's cost of living index for 2021, Switzerland tops this year's quality of life index.
While we can't confirm this was entirely down to the country's world-renowned chocolate or pastoral landscapes, these are certainly likely to have played a part, alongside the well-paid average salaries which help to offset the high cost of living.
Switzerland also scores highly for safety and healthcare, which on top of its proximity to neighbouring European countries makes it extremely attractive for expats.
2. Denmark
Just missing out on the pole position in 2021 after three consecutive years at the top spot is Denmark.
Denmark generally ranks well on global indexes for happiness and satisfaction, with Danes pointing to their strong work-life balance as being key to this.
Through progressive taxation, Denmark is also able to provide a world-class universal health system, garnering the country fifth place on Numbeo's healthcare index, beating the rest of its peers on this list.
3. Netherlands
The Netherland rounds out the top three in this list, with the country ranking highly in almost all indicators that make up Numbeo's quality of life index.
The Dutch certainly agree with this assessment, with 87.3% of the population appearing content with their life in a 2019 survey.
And there's plenty of reason for them to feel this way, with excellent education and healthcare systems, high levels of social cohesion and openness making the Netherlands a welcoming place for expats.
4. Finland
With the country frequently topping indexes for happiness and education, while also claiming the top spot as the least polluted country in this year's index by a considerable margin, it's no wonder we see Finland near the top of the quality-of-life index again this year.
Finland prides itself on its focus on equality, and gender equability in particular, with the Nordic country the only place where fathers spend more time with school-aged children than mothers.
Given all this, it's perhaps unsurprising to see that young families when looking to move abroad are increasingly looking toward Finland, with 88% of British expats in the country below retirement age.
5. Austria
Austria is a prosperous, stable and thriving country and this is clearly reflected in the country's high ranking on this year's quality of life index.
Any expats who are enamoured by city living will also want to look to Austria as the country's capital city, Vienna, with its affordable housing and rich culture heritage, is frequently rated as the European city with the best quality of life.
6. Australia
With Australia enjoying roughly 3,000 hours of sunshine a year, coupled with the laid-back way of life, it's easy to see why the country consistently ranks so highly on the quality-of-life index.
While the cost of living is reasonably high, if you consider this as essentially a tax for being able to enjoy some of the best beaches in the world it becomes a much easier pill to swallow, plus the high average wages in Australia go a long way to ease such concerns.
7. Iceland
Despite legends of elves and trolls causing mischief across the country, and locals having to contend with the odd volcanic eruption, Iceland continues to rank highly in terms of quality of life.
With its otherworldly landscapes, long life expectancy and strong economy, not to mention its relaxing geothermal springs, it's hard not to believe that Iceland doesn't rank even higher on this list!
Expats looking to purchase property will also appreciate that of those in the top 10, Iceland ranks the lowest went it comes to property prices.
8. Germany
A strong government and efficient bureaucracy certainly help Germany rank highly in regard to quality of life, but it's the economic security that can be found in Europe's largest economy that may be the largest contributing factor.
Germany's strong economy is reflected in its affluent workforce, who also enjoy a relatively low cost of living for a major developed nation.
In addition, Germany is rich in culture and history, which alongside its gastro delights and incredible beer gives its citizens plenty to be cheerful about.
9. New Zealand
Blessed with breathtaking landscapes and a laid-back charm, New Zealand continues to score well on Numbeo's quality of life index.
This can be partly attributed to its excellent healthcare and favourable climate, with New Zealand beating the rest of its peers on this list in the latter category.
Under Prime Minister Jacinda Ardern, New Zealand has not only weathered the coronavirus pandemic far better than most other countries, but she has helped to foster a more welcoming attitude towards immigrants, which may help to explain why expats continue to flock to the country.
10. Norway
Were it not for the high cost of living, we would have seen Norway closer to the top of this list as the Scandinavian country, with its strong healthcare system, low pollution and rich economy, has frequently topped the UN's Human Development Report.
Otherwise, Norwegians will have to be content with natural wonders and the country's rich literary tradition, which sees it one of the world's leaders in books published per capita.
 
In a post-pandemic world, your quality of life is likely to matter to you more than ever before, and if you are considering emigrating sometime in the near future, you may want to consider one of the countries on this list.
 
Select a topic: