Food industry focus: How will coronavirus change consumer trends long-term?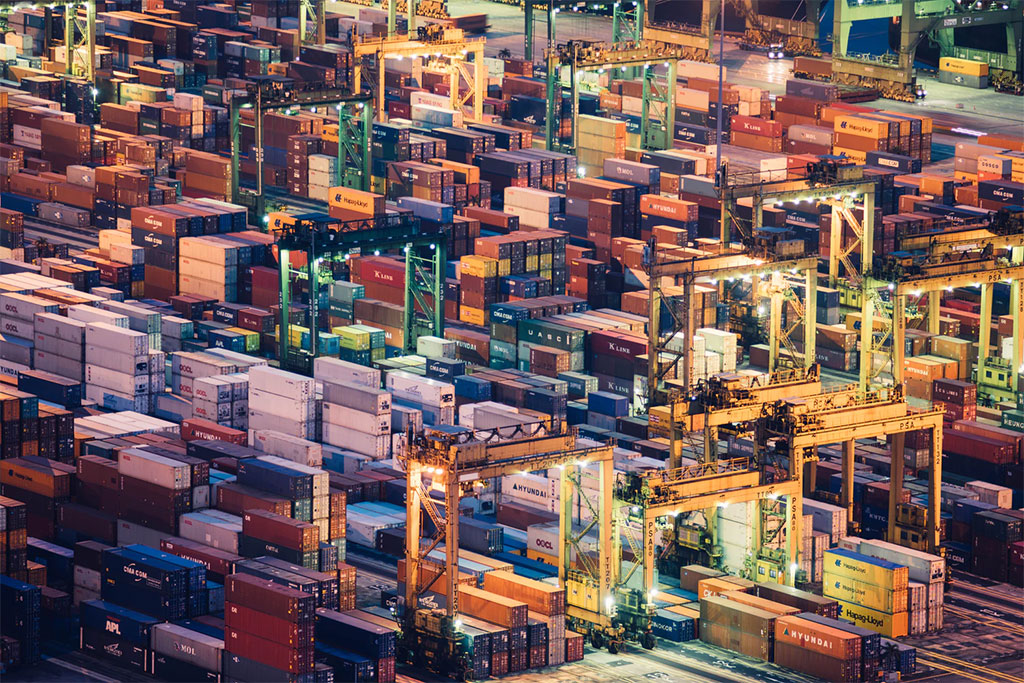 Traditional shopping habits have been turned upside down this year as the coronavirus outbreak and lockdown restrictions necessitated changes to day-to-day routines.
Within two months of lockdown being introduced in the UK some clear behavioural shifts in how customers purchase food and drink had emerged.
But what changes have stores seen and which trends are likely to have a lasting impact on the way we engage with the food and drink industry?
 
Online becomes mainstream
One of the biggest legacy impacts of the coronavirus crisis will be the significant acceleration in the growth of online food shopping.
To avoid shopping in stores, consumers have been switching to online grocery delivery or pickup services en masse. At the height of the crisis demand was so high that most supermarkets struggled to keep up despite expanding their services.
As we have seen in other sectors, this shift online could become permanent for many customers now that they've had a taste of the convenience it offers.
Alan Jope, Chief Executive at Food Giant Unilever, suggests:
'I think we will be able to look back and see this as a point of inflection for online grocery shopping. Good luck getting an appointment for a grocery delivery. I think that will persist and we will adjust our approach to reflect that.'
In fact, some analysts even predict that prolonged social distancing could ultimately propel online grocery shopping forward by a decade or more.
 
Hygiene and consumer awareness
Another lasting impact of the coronavirus pandemic is that consumers are likely to be far more conscious about hygiene and how their groceries have been handled before they reach their shopping baskets.
As Jope suggests, 'the whole hygiene thing will carry on', with demand for cleaning products likely to remain elevated as people wash their hands more often and are more concerned about surface hygiene.
To this end supermarkets and grocers may want to position hand cleaning stations around their stores to help give consumers greater peace of mind.
Additionally, social distancing is likely to remain in place in one form or another throughout most of 2020, and even when measures are eased the habits developed during the crisis may be hard to break.
Therefore, customers are likely to favour large stores where there is more space and it is easier for them to distance themselves from others.
 
The return of the weekly shop
Consumers are also likely to try and minimise exposure to potential infection by limiting the number of trips to the supermarket.
Data shows that the pandemic has already led to a sharp fall in the number of trips consumers are making to grocery stores, but an increase in the average basket value, with analysts hailing this as a return of the big weekly shop.
Dave Lewis, Chief Executive at Tesco, comments:
'People are shopping once a week, a little like they did 10 or 15 years ago, rather than two, three or four times a week that was happening before the crisis.'
As a result consumers are also making fewer trips to specialty stores as they look to purchase their entire shopping list at a single location.
How long this trend will last remains to be seen, but analysts generally agree that consumers will be shopping less frequently throughout most of 2020.
 
A focus on shelf-life
Fewer trips to the store also means more demand for food that isn't likely to spoil within a couple of days.
This has translated into a notable pick-up in demand for long-life goods such as frozen and tinned food as well as longer lasting vegetables such as potatoes.
The popularity of diets involving fresh produce has hurt demand for long-life goods in recent years, but analysts suggest that they are poised to make a comeback as the convenience and consumers' desire to stock up create a perfect storm.
Dawn Jackson Blatner, a registered dietician in based in Chicago, said:
'Potatoes were demonized by diet trends, but during quarantine they're a life saver.' Adding, 'People have been reminded of the convenience of frozen veggies so they'll likely stay around post-coronavirus.'
 
The coronavirus has clearly fuelled some changes in how we shop for food and drink, and while some developments will last longer than others, it's an important shift that will necessitate constant monitoring if grocery stores are to stay ahead of the curve.
 
If you work for a company with foreign exchange requirements we can help you maximise your returns and protect your profit.
Get in touch with our team on Business@currenciesdirect.com or call +44 (0) 20 7847 9400.
We wish you all well during this difficult period – stay safe, and please contact us if you need us.
 
 
Select a topic: