Monthly Wrap: KFC at Christmas? Festive traditions from overseas!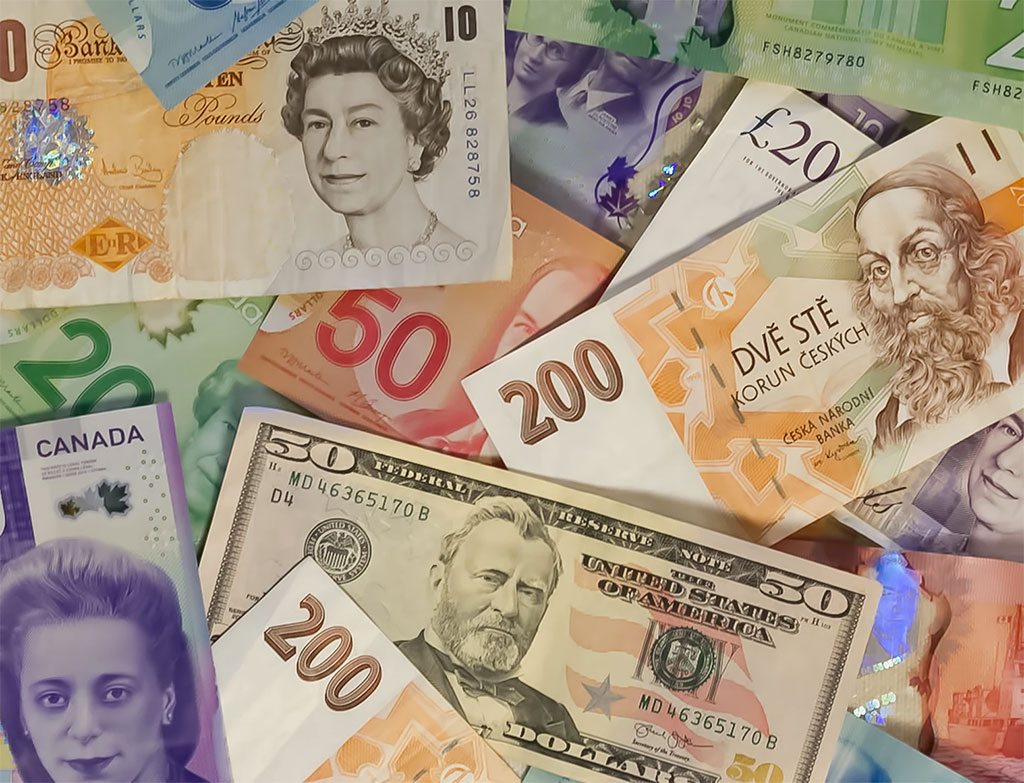 Sitting down to turkey, sprouts and the EastEnders Christmas special might be the norm for many in the UK, but Christmas traditions overseas can be quite different.
To get us in the festive spirit, we've taken a look at some of our favourites…
Kentucky fried Christmas – Japan
This may seem like a strange one, but it's not unusual to sit down and enjoy a magical Christmas with a bucket of KFC chicken if you live in Japan.
While Christmas isn't recognised as a national holiday in Japan, there are those who celebrate it with the Colonel's 11 secret herbs and spices.
It all started in 1974, when KFC Japan began promoting its fried chicken as a meal for Christmas, with a long-running 'KFC for Christmas' advertising campaign. Since then it has become a widely practised custom.
Giant lantern festival – Philippines
Nicknamed the 'Christmas Capital of the Philippines', the city of San Fernando celebrates the annual Giant Lantern Festival, this year being held between 15th December 2018 and 1st January 2019.
Originally a much simpler festival was held, with lanterns measuring two feet in diameter – but when electricity was introduced to the festival in 1913 the lanterns started to balloon, eventually becoming the 15 feet lanterns seen today. 
The festival was cancelled between 1972 and 1974 when the country declared Martial Law, but in the years that followed the lanterns became ever more elaborate and innovative.
St Nicholas Day – 6th December, Germany
For German children, the 6th December is an extremely important date on the calendar.
On the evening of the 5th, children place a boot or shoe outside their bedroom doors in the hope that they'll wake the next morning to find that St Nicholas has filled it with presents.
There is also a dark side to this day, however, as St Nicholas does not arrive alone.
His companion is a rather ominous figure that frightens children with its monstrous appearance and threatening behaviour – quite the opposite of the jolly elves we're used to.
The name of the companion generally varies between regions, one of the most well-known being 'Krampus', and he was traditionally known for punishing misbehaving children. Although nowadays he's often presented as a kinder and less menacing figure, his bad reputation remains in some parts of Austria and Bavaria.
'Sinterklaas Avond' – The Netherlands
As in Germany, there's an eager wait for the 5th of December in The Netherlands, as this is 'Sinterklaas Avond' – or St Nicholas eve.
Occasionally Sinterklaas appears in your home, often disguised or bearing a resemblance to your father or uncle. He will then question you about your behaviour over the past year.
In the past this figure carried a birch rod, but nowadays he is a much kinder fellow – he clearly mellows with age!
Aloha Santa – Hawaii
Christmas in Hawaii begins with the coming of the Christmas Tree Ship, which imports Christmas fare to the islands. Santa Claus is also known to arrive in Hawaii via a canoe pulled by dolphins.
Before the arrival of Christianity, the Hawaiians would celebrate Makahiki, a four-month long New Year celebration of rest and feast to honour the earth. While this was Christianised, the Hawaiian flavours of candy, fruitcake, sushi, tamales and lumpia were retained, alongside turkey and roasted pork.
On Christmas day it's not unusual to eat a large Christmas meal and follow that with surfing, swimming and dancing hula!
Stargazey Pie – Cornwall
Tom Bawcock's Eve is an annual festival held in the Cornish fishing village of Mousehole on the 23rd December.
The festival is held in celebration of the efforts made by Mousehole resident Tom Bawcock, who went out to fish in a severe storm to attempt to save the village from famine.
During the festival Stargazey pie (with its protruding fish heads) is consumed, and there's a lantern procession through the village.
The first record of this festival was made in 1927 in the magazine 'Old Cornwall', and it was described as existing from around the start of the twentieth century.
It's likely the name 'Bawcock' originates from Middle English, where it was a nickname for a fine or worthy fellow, while 'Tom' is often used as a generic description of a man ('Any Tom, Dick or Harry') – so Tom Bawcock is more likely to be a symbolic name for any fine fellow that risked his life, rather than the name of an actual fisherman!
'Christmas old man' – China
Much like the tradition we're used to in the UK, Chinese children will decorate trees with colourful ornaments made from paper, usually in the shapes of flowers, chains and lanterns. These trees are called 'Trees of Light'.
They also hang stockings made from muslin, in the hope that 'Dun Che Lao Ren', otherwise known as 'Christmas old man' will visit them and fill these stockings up with gifts.
Non-Christians call this season the 'Spring Festival' and celebrate with many festivities that involve paying respect to their ancestors and eating delicious food.
Much like Britain, children are the main focus of the festival and they will often receive new toys and clothes, eat lots of food and watch firework displays.
 
Having a whale of a time – Greenland
One Christmas tradition that is very different in Greenland is that (after much merriment and carol singing) everyone is given 'Mattak' to chew – whale skin with a strip of blubber! The taste is supposedly like coconut, but mattak is tough to chew.
Another food that is typically eaten is 'Kiviak' which is made of the raw flesh of auk, which has been buried whole in a sealskin for several months.
 
That's our list of our favourite Christmas traditions from overseas – what are yours?
 
Select a topic: