Top tips for creating your own online store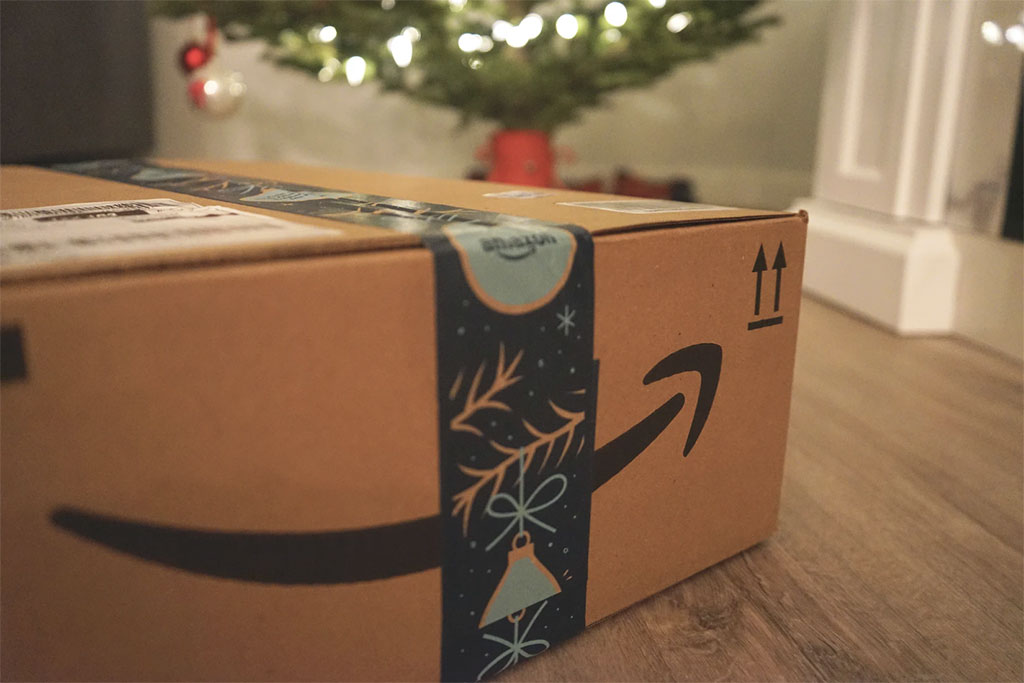 Whether you're an established online seller trying to break away from traditional marketplaces or you're just starting out in ecommerce and want to ensure you have total control over how your products are presented, creating your own online store offers a range of advantages over selling through pre-existing channels.
However, setting up shop is easier said than done and the potential pitfalls of creating your own ecommerce site can result in major headaches for your business if you go into things blind.
To help you on your way we've compiled a list of our top tips for crafting your very own online store!
Choosing the right platform
Unless you have plenty of experience in coding and running your own website, your best option when creating your own online store is to opt for a hosting platform, such as Shopify or WordPress eCommerce.
These off-the-shelf options are perfect for fledgling ecommerce sites as they not only allow for the easy creation of your own highly polished store front, but they also come with all the other backend parts needed to operate an online store. 
Of course this won't offer you the same level of customisation as a bespoke solution, but with subscriptions starting at around $30 a month (depending on the size of your store) they offer the ideal solution when you're first dipping your toes in the water.
Marketing your new store
Building an online shopping portal is only the first step in launching your own ecommerce enterprise, the real battle comes in marketing it to your potential customers.
SEO (search engine optimisation) is a vital part of any marketing campaign and you'll need to become well versed in its use if you want to maximise your visibility on Google and other search engines.
Fortunately if you choose to build your store using one of the ecommerce platforms mentioned above then you will likely find they include some handy SEO tools that will help get you started.
You'll also want to build a presence on Facebook, Twitter and Instagram. Social media is a powerful marketing tool and a great way to get the ball rolling immediately by allowing you to interact with customers and build excitement for the launch of your store front.
And if you're coming from an established marketplace like Amazon, don't forget to inform your existing customers of your move to your own store!
Ensuring you're compliant with legislation
When starting your own ecommerce store you'll need to be prepared to be solely responsible for ensuring that your business adheres to local laws.
This means you'll need to look into things like charging VAT, restrictions on importing and exporting products and making sure you protect your customers' consumer rights.
On top of this, If you plan to operate anywhere in the EU, you'll also need to ensure that your site is compliant with the EU's new General Data Protection Regulation (GDPR), which came into force in May 2018.
While many of the laws you'll encounter are fairly self-explanatory and shouldn't be too difficult to implement in a small store, if you're in any doubt it's always advisable to double check. Seek legal advice if necessary or check in with your local government to make sure you don't end up getting fined for accidently running afoul of the law! For those based in the UK, the gov.uk website has an excellent summary of some of the laws which apply to selling online.
Thoroughly test your site before launch
While it's easy to focus all your energy on the design and presentation of your online store, it's essential to remember that even the prettiest site in the world will fail if it doesn't function effectively.
For instance, slow page load times are the bane of any successful online store and customers will quickly turn to your competitors if they offer a more responsive product.
When launching a new store the need to get things right from the get go is essential if you want to attract return customers and build trust in your business.
Therefore it's imperative that you quash as many bugs as possible by thoroughly testing every last aspect of your site – after all everything you break through testing is one less thing to go wrong on launch day!
Figuring out your payment solutions
If you have chosen to go with an ecommerce platform you should be able to set up your shopping cart through their existing software and have it hosted on their established servers. Should you attempt to host your cart yourself you may find that you turn off some potential customers due to concerns over the security of your site.
Of course it's not impossible to set up your own system, but that may be something you want to look at later down the line.
On top of this you will also need to consider if you will accept international payments and (if so) how you plan to transfer the proceeds of such sales into your local currency.
If you don't accept international payments you could run the risk of alienating a lot of potential customers and place limitations on the future growth of your company.
If you do decide to accept international payments, using a reputable foreign exchange specialist to manage your currency transfers can help streamline the process and maximise your returns.
 
So there you have it, our top tips for opening your own online store. If you're planning to set up shop in the near future, good luck!
 
 
Select a topic: