Pound US dollar exchange rate strikes five-month low: pairing has fallen 10 cents since April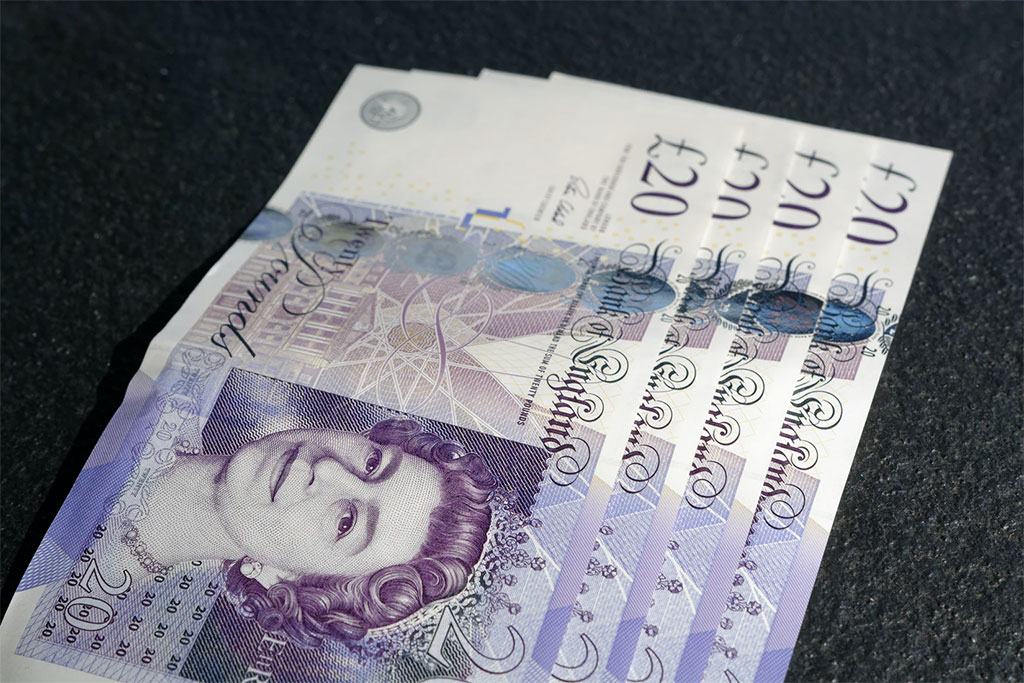 The pound stumbled in trade yesterday as markets reacted to the release of the UK's latest consumer price index.
Sterling appears to have stabilised this morning however, with GBP/USD flat at $1.3370, GBP/CAD holding at C$1.7167, while GBP/AUD and GBP/NZD are both stable at AU$1.7673 and NZ$1.9328 respectively. Only GBP/EUR is currently showing any real movement, having fallen to €1.1397.
The UK will publish its latest retail sales figures this morning, with the pound possibly rallying if sales growth rebounds as expected…
What's been happening?
The pound suffered another sell-off on Wednesday, sliding against the majority of its peers as the UK's latest CPI figures revealed inflation unexpectedly slowed in April.
The slowdown was attributed to anaemic price growth in clothing and footwear as well as the early start to the Easter holidays, which led to reduced airfares last month.
The slide in inflation also led economists to slash their bets that the Bank of England (BoE) could deliver a rate hike in August, extending Sterling's losses and driving the currency to fresh multi-month lows against some of its peers.
Meanwhile the euro's attempts to capitalise on the pound's weakness stalled yesterday as the single currency was undermined by some lacklustre Eurozone data.
This was mainly on the back of the latest Eurozone PMI figures, which revealed the bloc's private sector continued to slow in May, but also due to a surprise decline in consumer confidence over the same period.
At the same time the GBP/USD exchange rate was met by heavy losses on Wednesday, with the pairing plummeting to a new five-month low in the morning.
However the US dollar was forced to relinquish some of these gains by the end of the day's session as the minutes from the most recent Federal Reserve policy meeting appeared to suggest the Fed is in no rush to accelerate its rate hikes.
What's coming up?
Looking ahead, the pound looks poised to mount a comeback this morning as the UK publishes its latest retail sales figures.
Economists forecast today's data will show sales growth rebounded from -1.2% to 0.7% in April as the UK high street recovers from the disruption caused by the 'Beast from the East'.
The focus for EUR investors today is likely to be on the minutes from the European Central Bank's (ECB) latest policy meeting, with the Euro potentially advancing if the accounts suggest policymakers remain upbeat in their outlook for the Eurozone economy for the remainder of 2018.
Finally the US dollar could relinquish some of its recent gains should data reveal US existing home sales declined last month, as forecast.
 
Select a topic: