Donald Trump marks week in office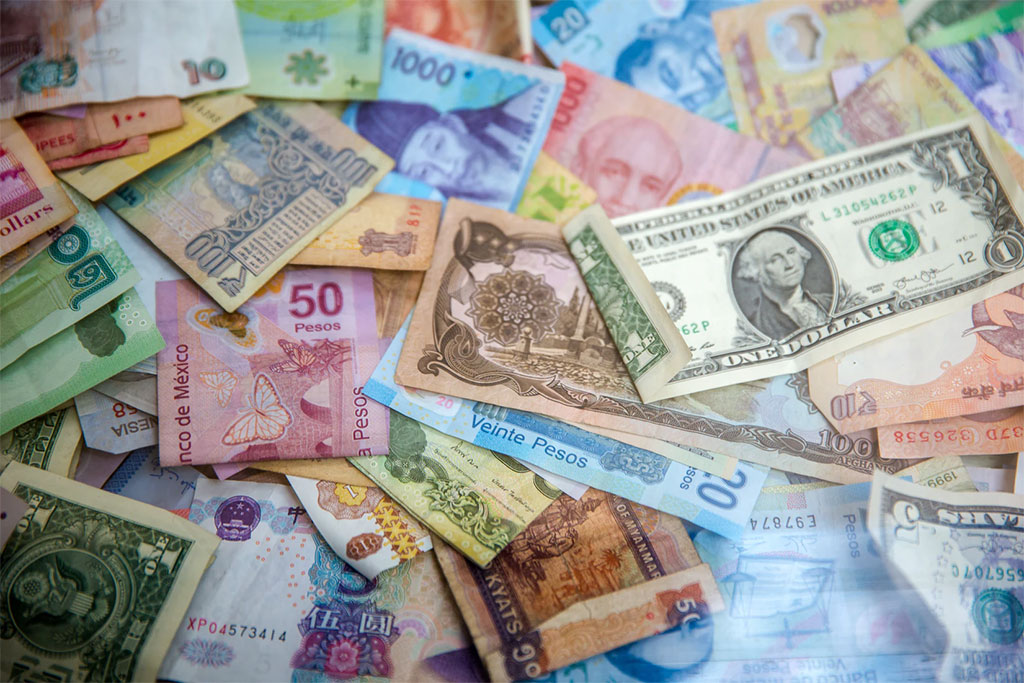 What has Donald Trump prioritised in his first week in office and how has it affected the dollar?
 
On Friday 20 January, US president Donald Trump was inaugurated into office, making history. He had been an outsider throughout his campaign, with many not believing he had a chance of winning.
 
The Republican Mr Trump's lack of political experience led political analysts to think he might make it through one or two rounds of voting and then be rejected by voters. However, he managed to prove everyone wrong and on 8 November 2016, he was elected the country's 45th president.
His inauguration
Mr Trump was inaugurated on a rainy day in January, to a relatively small crowd in Washington DC. He made history by becoming the oldest president to be inaugurated, as well as the wealthiest.
 
The event's theme was 'Uniquely American', and Mr Trump used his speech to say that the people of the US were taking back power from the politicians who had held it.
 
Mr Trump said that "a small group in our nation's Capital has reaped the rewards of government while the people have borne the cost," adding that "Washington flourished, but the people did not share in its wealth".
 
He told attendees: "Today's ceremony, however, has very special meaning. Because today we are not merely transferring power from one administration to another, or from one party to another – but we are transferring power from Washington DC and giving it back to you, the American people."
 
First week in office
Since his inauguration, Mr Trump has already begun to make the sweeping changes he said he would implement during his campaign.
 
One of his most notable promises was to build a wall on the border between the US and Mexico in an attempt to prevent undocumented migration. During his first week in office, Mr Trump has signed an executive order for a wall between the countries, referred to as an "impassable physical barrier".
 
It has prompted the president of Mexico to tell his nation that he will not pay for the wall, saying that "Mexico doesn't believe in walls".
 
Mr Trump has also begun the process of dismantling the Patient Protection and Affordable Care Act, commonly known as Obamacare. His government has set out a plan for repealing and replacing the Act, something that Republicans have wanted to do as long as it has been in existence.
 
Impact on the dollar
After Mr Trump's election, the dollar plunged on the back of fears over his inexperience and his perceived insular plan for the US. However, soon after, the dollar began to rise, reaching levels not seen in 30 years.
 
The dollar traded well against its major rivals for weeks after Mr Trump was elected. It made huge gains against the pound, which had been subdued since the Brexit vote decision was announced.
 
This was largely because Mr Trump had made the economy his focus and investors were hopeful that the US would see a boost thanks to his investment and policies.
 
However, in the last two days, the dollar has been edging lower. It has fallen to a nearly two-month low against the Japanese yen, while the pound was up to a six-week high against the greenback. According to analysts, this is down to investors' fears of about Mr Trump's protectionism.
 
It followed the announcement of the planned wall between Mexico and the US going ahead as well as Mr Trump's plan to impose immigration cuts. He also said he believes that waterboarding – an interrogation method that mimics the sensation of drowning – works.
 
Furthermore, Mr Trump is set to sign an executive order lifting a ban on so-called 'black site' prisons, where the CIA was known to detain and torture terrorism suspects.
 
Whether the dollar remains at this level is yet to be seen. What is certain is that Currencies Direct can offer you a quick and hassle-free way of transferring money to the US.
 
Select a topic: