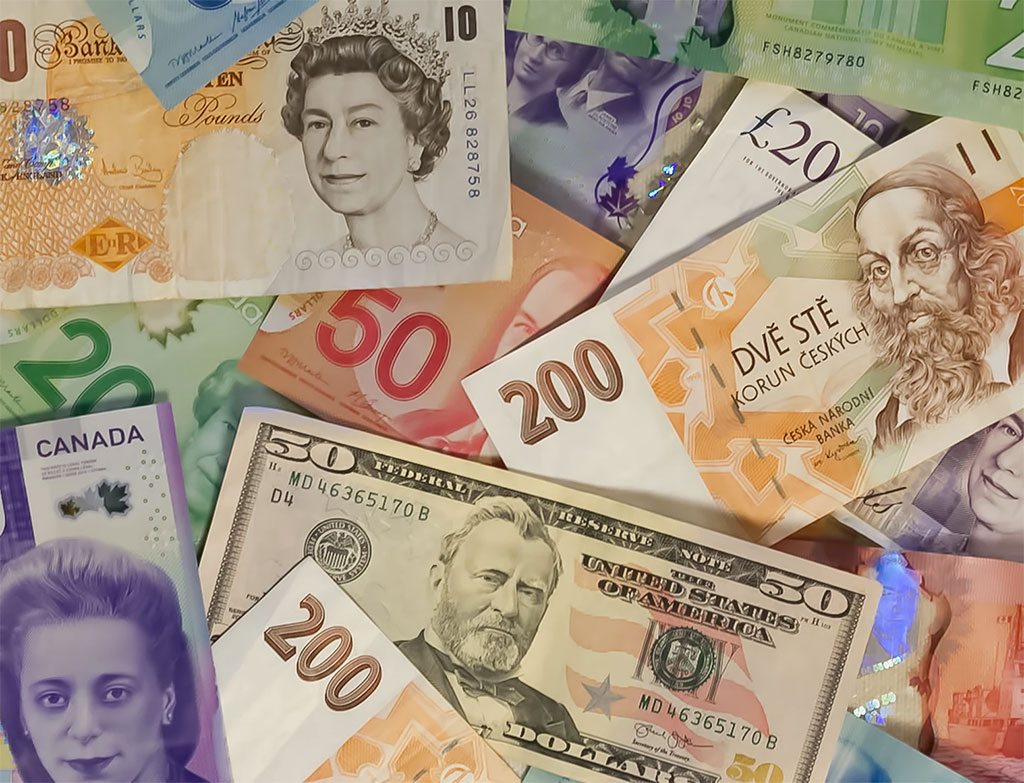 The Bank of England were split three ways on the November QE vote. 7 backed the GBP25 billion increase, David Miles wanted a GBP40 billion increase and Spencer Dale wanted no change. This has undermined sterling which immediately dropped over half a cent against the USD before re-gathering it's composure. The split has highlighted the indecision on future policy and this is hardly surprising given the implications on monetary policy decisions within the current economic climate.
Yesterday we saw the UK inflation numbers come in higher than expected, but not that much higher. It is interesting to note just how much higher the numbers currently are than the BoE was predicting in their inflation reports from earlier in the year. This gave Sterling a strong boost all round, on expectations that with inflation "surging" rates might have to be raised sooner rather than later. I think that this is an unlikely scenario and that Base Rates will remain at these low levels until the 3rd quarter next year, possibly longer.

There is growing concern that the recent, rapid return of risk appetite has had the dual effect of creating overly inflated prices in the equity and commodity markets whilst, on the flip side of the coin, causing the Dollar to depreciate to a greater degree than might have been expected in the current economic climate. As if to support this view, Far Eastern, European and, for a large part of yesterday, US bourses all saw their equity markets fall away from Mondays year highs accompanied by a recovery of sorts by the US Dollar and a drop in commodity prices. Wall Street however, shrugged off the equity hangover in late day trading, buoyed by comments from Federal Reserve vice-Chairman Donald Kohn who sought to calm markets' fears about dollar carry trading causing said asset bubbles. He stated that one of the reasons the Fed had interest rates so low was to encourage people to buy such riskier assets. In addition, financial markets "do not appear to be clearly out of line with the outlook for the economy and business prospects".
Markets were later reminded, however, that the era of ultra-loose monetary policy would eventually end, when the Fed said it was reducing the maximum maturity of loans from its discount window from 90 days to 28 days because of the improvement in financial market conditions. It is interesting to hear the People's Bank of China advisor, Fan Gang warning that China too is at risk of asset bubbles especially in its commodity and property markets, pointing to there being too much money circulating in the Chinese economy, all looking for a decent investment return. Look out for US CPI later today to give a clue to current inflation levels- a strong number will raise the call for the Fed to raise rates sooner than currently vociferated.
After yesterday's move, the Dollar has resumed its weaker trend and the move through 1.5000, to test European resolve, is still very much on the cards. Yesterday's Eurozone trade balance data, reported to be a much larger surplus than had been anticipated, will only spur traders on. Obviously the recent Eurozone wailing about how the strong Euro is adversely affecting the region's export potential is unfounded and therefore official intervention to prevent the currency strengthening further looks less likely.
Select a topic: